Holiday Handbags
To add to all the holiday style advice, it is always important to remember your accessories.  Handbags can make or break an outfit, so here are some of the most stylish and trend setting handbags for the holiday season. Bags like this Tory Burch bag are really popular for the holiday because it takes a simple leather cross body bag and adds a bold and bright color.  This fuchsia color is perfect for the holidays because its classic and chic for a year round bag, but the patent leather adds to any holiday outfit.  If you love the look of the bag, either buy this direct from Tory Burch, or search online sites like asos and topshop for a simple patent leather bag.  The cross body look is great for a day-to-night look, but you can always go for a simple clutch for parties.  With a classic bag like this look, you can add a lot of other jewelry and accessories without it being too much.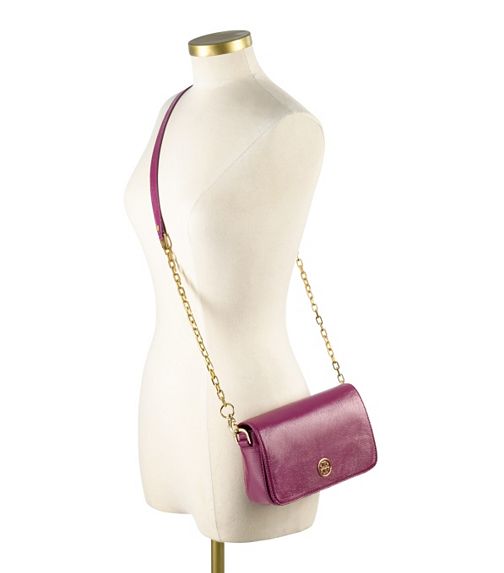 Sequins are always the go to for holiday looks.  The sequins sparkle and all holiday looks need some sparkle.  If you are going with a sequin dress or top, perhaps stay away from a sequin bag because it may look like too much or it may take away from the outfit.  But if you are looking to add some sparkle to a simple look or don't want to wear a sequined look, then a sequin handbag would be perfect.  Topshop, Nordstrom, asos, and any other local or online store will have the right bag for your look.  This bag is from Topshop and will dress up any look with the sequins.
If you are looking for the super glam and super stylish look, a bag covered in jewels and rhinestones if perfect for any holiday look.  The bag  from Marchesa is stunning, and while not everyone can have the budget for a Marchesa clutch, that doesn't mean you can't rock this look.  The bag from asos has the same look as the Marchesa bag, but is only about $80 instead of about $3000.