Beauty Resolutions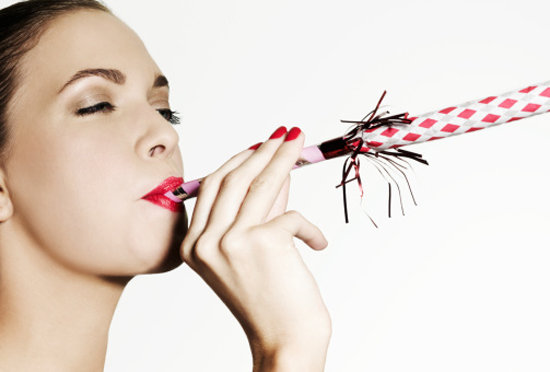 The New Years is finally here and in lieu of the normal resolutions that include everything from losing weight to gaining income for the New Year, I'm recommending five resolutions that will have you looking and feeling rejuvenated and at your best for 2013.
 Cleanliness
There's nothing beautiful about a dirty face or applying makeup with unclean brushes. This year make a promise to yourself that you will take care of your skin in every way possible. Add a cleansing routine into your everyday schedule, clean your beauty tools, and make sure to replace beauty products every few months.
Experiment 
Being safe all the time is boring. Your beauty routine shouldn't ever feel bland. Step outside of your comfort zone for the new year and try on new looks and trends you wouldn't have thought twice about before. Paint on a lip color you were once to scarred to try or color your hair you've been debating about for years once and for all. Start off small until you find some new makeup staples and looks you love.
 Splurge
Sometime its necessary to splurge a little bit on yourself. Some products are just worth it, more importantly your worth it. Go out an invest in a quality product that will have you looking and feeling your best.
 Pamper
They best ways to relax are to sit back and let the professionals have their way – in the beauty salon or spa getaway. Get yourself a well-needed message or even just soak in some Epsom bath salts in your own personal tub for needed soothing stress relievers.
Confident
All in all the one most important promise/resolution that requires zero money to achieve is to just let loose and be confident in your own skin. Make a goal to not depend on makeup for confidence and work up the nerve to be able to go out without a single ounce of product. The best beauty results come first and foremost from the confidence you exude, and this confidence will come with a bit of time and some effort.
Try to incorporate a few or all of these resolutions you're sure to have a refreshed, fun and beautiful year ahead.